Condition-based Monitoring (CbM) Development Platform, from Vibration Sensing to Algorithm Development
Date: Wednesday, January 27, 2021
Times:
KOREA 2.00 pm

TAIWAN 1.00 pm

INDIA 10.30 am

Australia 4.00 pm

New Zealand 6.00 pm

ASEAN (SIN/MAL/PHIL) 1.00 pm

ASEAN (BBK/VIT/INDO) 12.00 pm
Given that unscheduled downtime can amount to nearly a quarter of total manufacturing costs, predictive maintenance has the potential to unlock significant savings and increased productivity.
In this webinar, we will introduce a new condition-based monitoring platform from Analog Devices, designed to help accelerate condition monitoring hardware, software, and algorithm development. The CN0549 platform is a complete development platform that provides mechanically secure, wide bandwidth sensor data with robust, high fidelity data acquisition. Open source embedded software stream data directly up to MATLAB and Python based data analysis tools, for real time processing and machine leraning algorithm development for predictive maintenance services. The flexiblity of this platform allows engineers of all disciplines to get quickly started with their CbM application development and get their products to market faster.
Attendees will learn:
How the platform provides a systems approach to solving CbM mechanical and electrical challenges

How embedded vibration-based condition monitoring solutions enable deeper machine insights

By leveraging industry standard infrastructure and frameworks, it's easy to move from development to production
Be one of the Winner of AirPod Pros!
*Attendees will have a chance to win 1 of 3 AirPod Pros, per region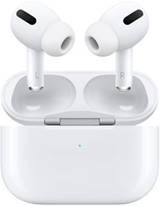 Can't attend the event? We've got you covered! Register now, and we'll send you a link to view the webinar on-demand after the live broadcast.
Join our live webinar and learn how Analog Devices Smoke Detector Products can help.
Speaker
Brandon Bushey
System Design Engineer
Analog Devices
Brandon obtained a Bachelor of Science in Electrical and Computer Engineering from the University of Massachusetts Amherst in 2005. After graduating, he joined Analog Devices in July 2005 as a technical support engineer, where he interfaced with customers and their application challenges. In 2009 Brandon started working on a new reference design program entitled "Circuits from the Lab" in order to adapt to the changing industry trend in which engineers had to do more work with less time and resources available. He has since been primarily working on sensor and precision-based systems and applications designs for the past 10 years while managing a remote engineering team.
Travis Collins, PHD
Senior Algorithm Development Engineer
Analog Devices
Travis holds BS, MS, and PhD degrees in Electrical and Computer Engineering from WPI. He joined ADI in April 2017 in the System Development Group where he focuses on complete signal chain workflows and system architectures. Travis' expertise includes digital signal processing, communications theory, radar, and high performance compute.
Maurice O' Brien
Strategic Marketing Manager
Analog Devices
Maurice O'Brien is the strategic marketing manager for industrial automation at Analog Devices. He is responsible for delivering Industrial Automation and Condition-Based Monitoring focused, system-level solutions. He has a B.Eng. electronic engineering from the University of Limerick, Ireland.
---
About Excelpoint
Excelpoint Systems (Pte) Ltd, a wholly owned subsidiary of Excelpoint Technology Ltd., is a leading regional electronics components distributor providing quality components, engineering design services and supply chain management in the Asia Pacific region.
About ADI
Analog Devices, Inc. (NASDAQ: ADI) is a global leader in the design and manufacturing of analog, mixed signal, and DSP integrated circuits to help solve the toughest engineering challenges.
---
For more information, please contact
SALES.ENQUIRY@EXCELPOINT.COM.SG